TIPS: Plasma cutting machine and the plasma torch
Share
Issue Time

2016-07-14
Summary
How to choose a right plasma cutting system (plasma cutting machine and its torch).
A few days ago, when I was hanging out in welding forums, I found there are some complaints about their unpleasant experiences to choose a satisfied Plasma torch for the plasma cutting machine. I completely understand it, that's always happened. To get a perfect cutting quality, the plasma torch is as important as the plasma cutting machine. That explains that why the Hypertem torch is so expensive than the other brands.

So today's topic is, how to choose a right plasma cutting system (plasma cutting machine and its torch).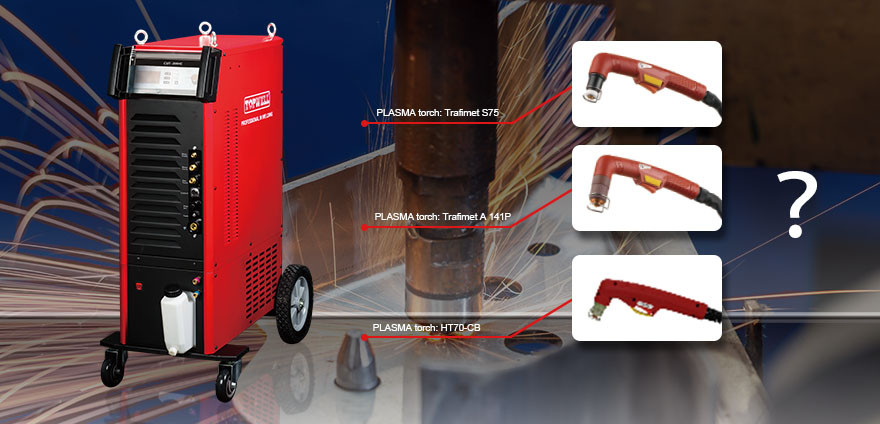 What's the size (power) of the plasma cutting machine that we need to choose? We know that normally it's depended on the thickness and metal type of the cutting materials as the job required. Also, a different cutting speed will get a very big difference in the cutting capacity: a slowly cutting capacity is more than the fast cutting. Besides, there's a big difference between the hand cutting process and the CNC cutting process based on a same machine, so there's the different torch for hand-hold and CNC cutting torch.
Here is the examples based on the TOPWELL plasma cutting machines.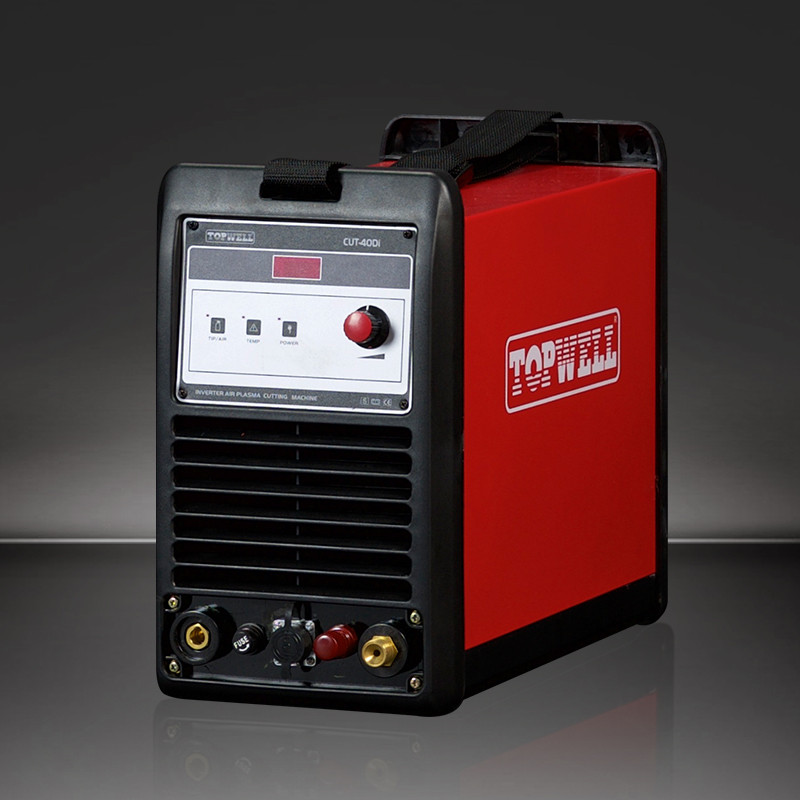 (1).For thin steel plate (less than 3/8" or 10mm): you can choose the Topwell CUT-40Di. It comes with a Non-HF torch PT40, for the fast and comfortable cutting speed of 20IPM (500mm/min), it fine cut up to 10mm thickness. Sometimes we also can use this machine to cut-off up to 15mm steel plate with the slow-down speed like 125mm/min.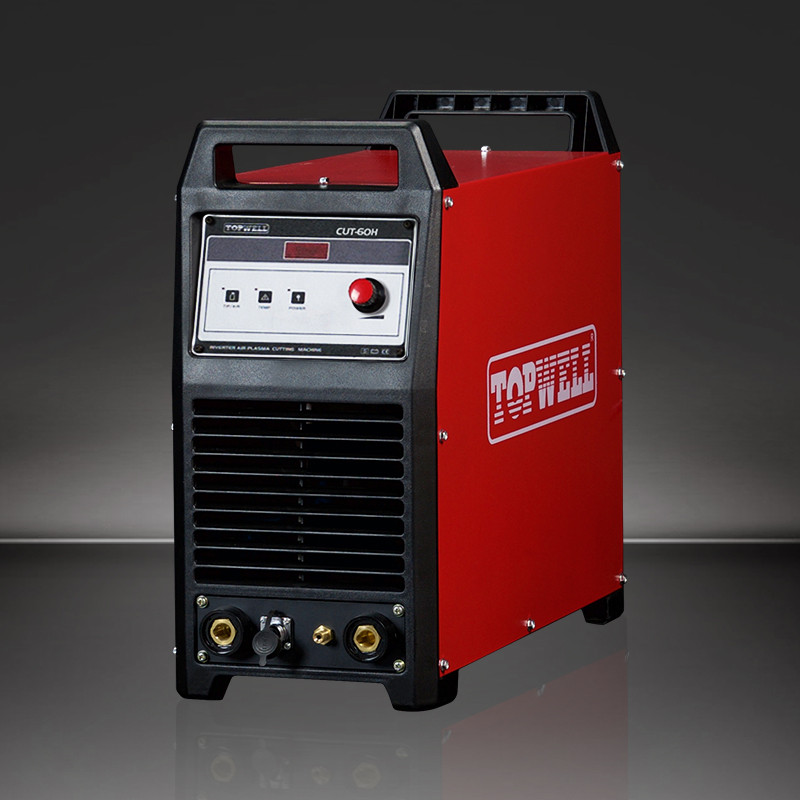 (2).For a fast and comfortable cutting with 15mm steal plate ,i will recommend the Topwell CUT-60Di (1 phase 230V) .Also ,if slow-down the cutting speed ,it could be cut up to 20mm.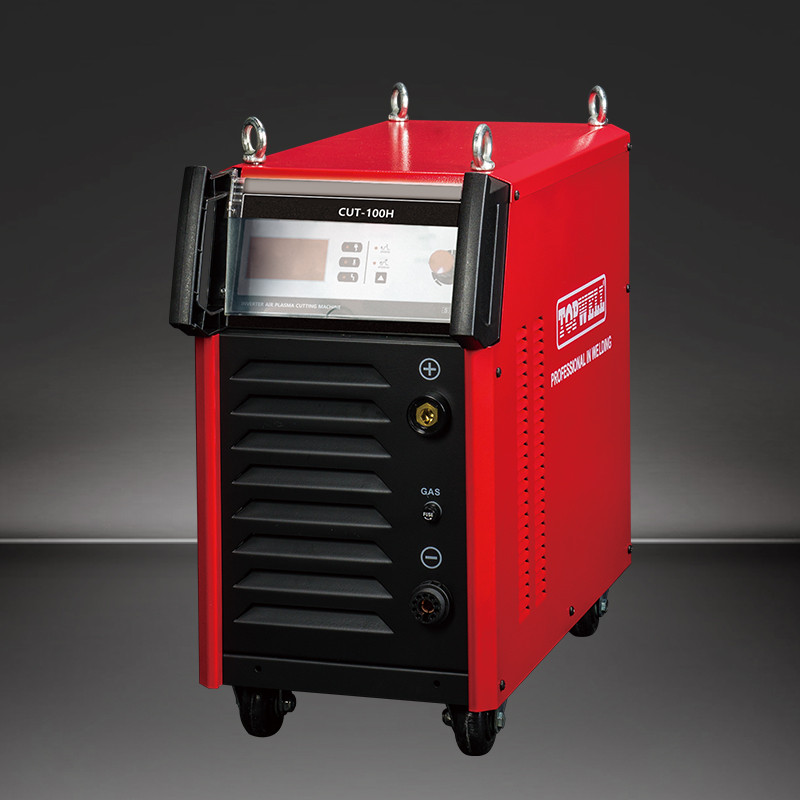 (3)To get a better cutting quality, I will strongly suggest the 3 phase (380/400V) plasma cutting machines. With the model Topwell CUT-70H, the cutting capacity could be up to 30mm (fast and comfortable cutting capacity up to 18mm). By using a straight torch, it's also very suitable to use as a cutting power source for CNC cutting system. The Pirece capacity is 12mm.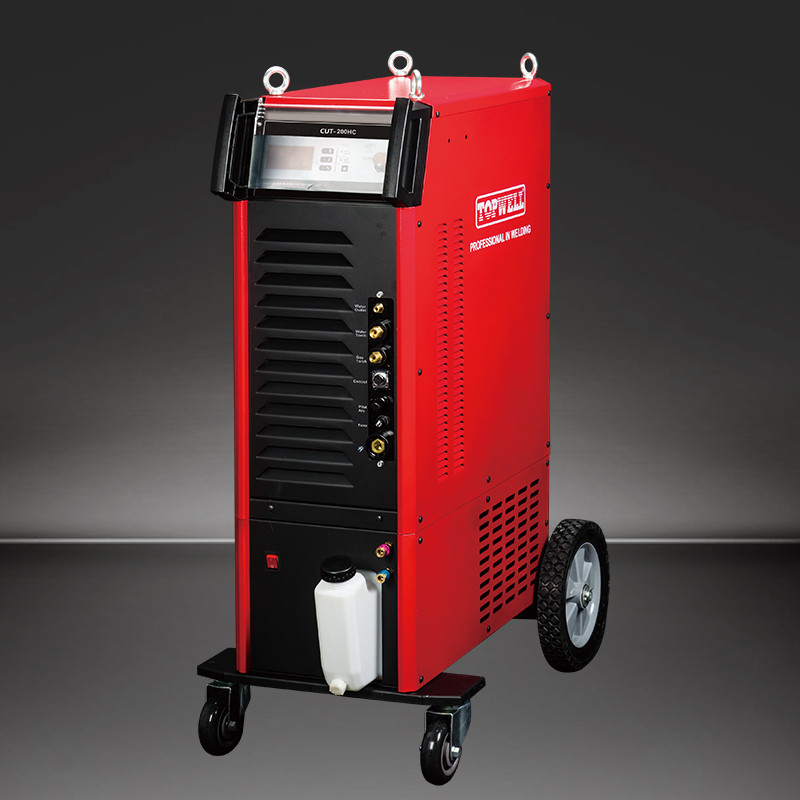 (4)For industrial cutting jobs, the Topwell CUT-100H/130H/160H/200H is very stable and powerful for hand cutting or CNC cutting. Especially the CNC cutting, they have a complete solution to make the Pirece capacity up to 30mm, and the nice, smooth cutting performance. I tried to use the CUT-100H with a PT-100 Tecmo Non-HF torch and get a max 50mm cutting capacity. Impressive!!

To select a proper cutting machine is very important, but matching a good plasma torch is also essential. For example, for the CNC cutting system, a Non-HF ignition system is very important as there's no High frequency affections on the CNC controls during frequently arc ignitions.

Finally, I'd like to remind you that, for all the single-phase plasma cutting machines, it's better to choose a Non-HF ignition system (machine and torch) if the budget is not so tight. The reason is, it's very difficult to make a higher Open-circuit voltage for the single phase plasma cutting machines, so the HF ignition could not get a powerful cutting capacity.