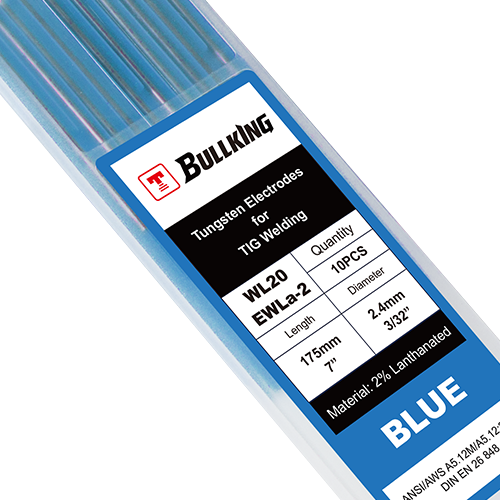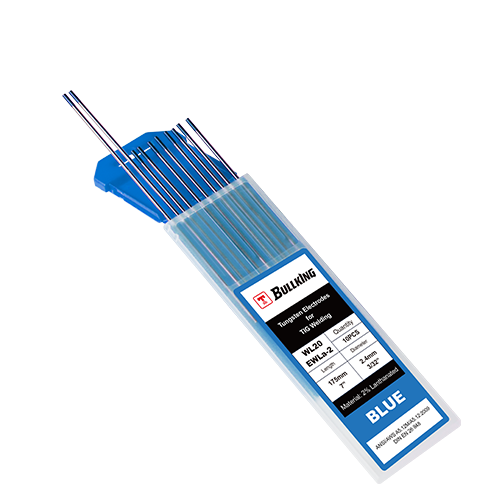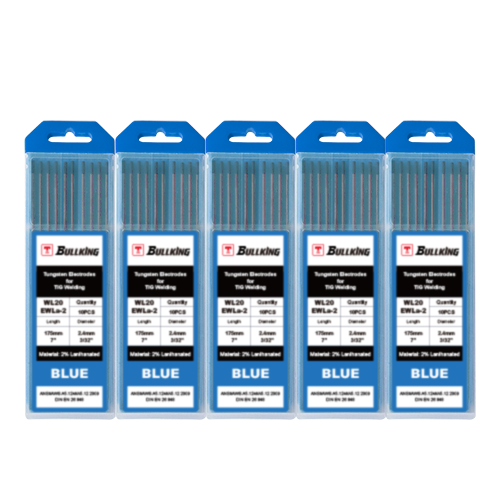 2% Lanthanated (Blue, WL20/EWLa-2) Tungsten Electrode 10-pk
Description
2% Lanthanated (Blue, WL20/EWLa-2) Tungsten Electrode 10-Pk

· Non-Radioactive.
· Best general purpose electrode for both AC or DC applications.
· Good for low-alloyed steels, non corroding steels, aluminum alloys, magnesium alloys, titanium alloys, nickel alloys, copper alloys.
· Good arc starts and stability, medium to high amperage range, low erosion rate.
· 10-pk premium quality TIG welding Tungsten electrodes 2.0% Lanthanated (Blue).