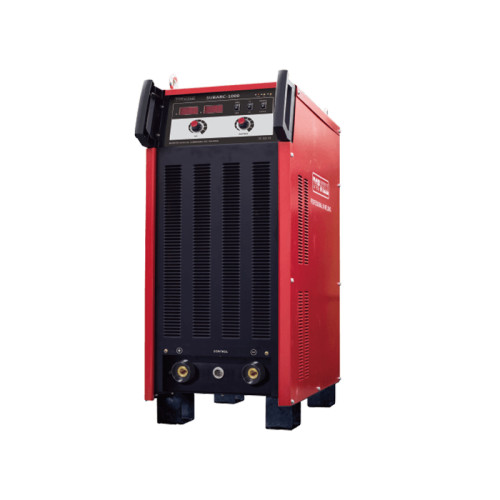 SUBARC 1250XD Advanced Submerged Arc Welder
Item specifics
Input Voltage

3PH ~ 400V ±15%
Rated Output(40℃) 100%

1250A/44V
Description
SUBARC 1250XD

The CC/CV DC power sources are designed to semiautomatic and automatic welding, the precise control of the SUBARC 1250XD delivers superior arc for Submerged Arc (SAW) and Electroslag (ESW) welding processes, as well as MIG, MAG, MMA, CAG and OAC which require high current and high duty cycle, with(Dia 1.2-6.0mm) wires and CAG(Dia 6-12mm) carbons.

Moreover, the SUBARC 1250XD are capable to Nickel-based Alloys and have excellent performance on very thin plates.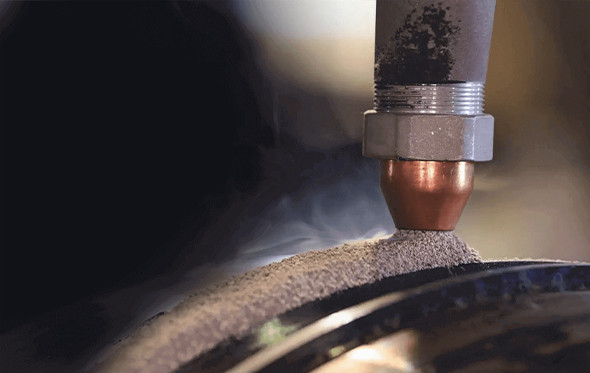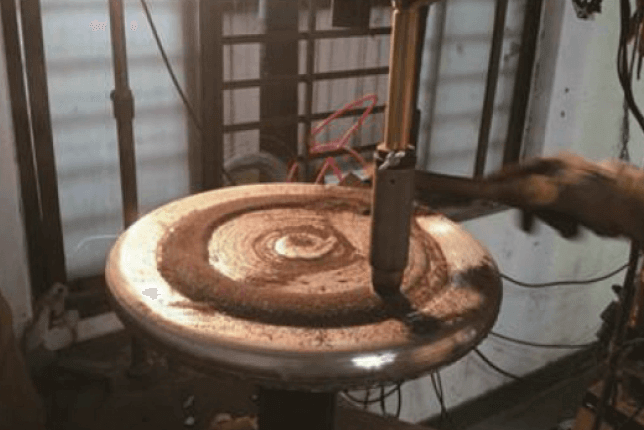 · One welding head for Dia. 1.6-6.0mm wires, first design in China;
· Both thick and thin wires are capable to use CC and CV output characteristics, which achieve a stable welding and high quality performance;
· Auto voltage adapt technology contains arc voltage adjustment as wide as ±10V;
· High deposition rate, 30% more than regular saw machine;
· Versatile power source is capable to MMA, MIG/MAG and Carbon Arc Gouging;
· Low voltage driving brush motor is worked by arc voltage, it ensure the stable and reliable wire feeding and driving and the motor itself is long-life without maintenance.
· Ability to preset the current;

· 100% duty cycle with a maximum output capacity;
· Reduced heat affected zone, minimized distortion and increased mechanical properties;
· Overloading, over current, loss of phase and short circuit protection ensure long-lasting performance;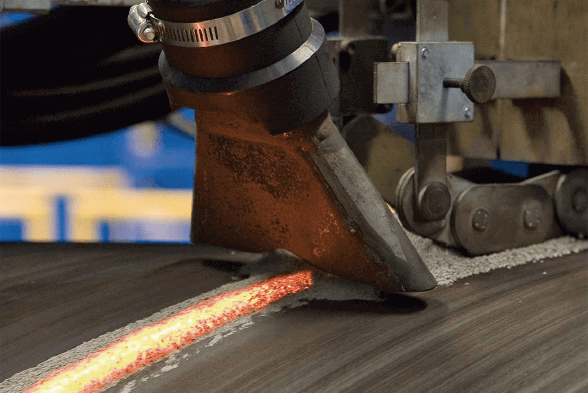 Processes Optimized For Your Needs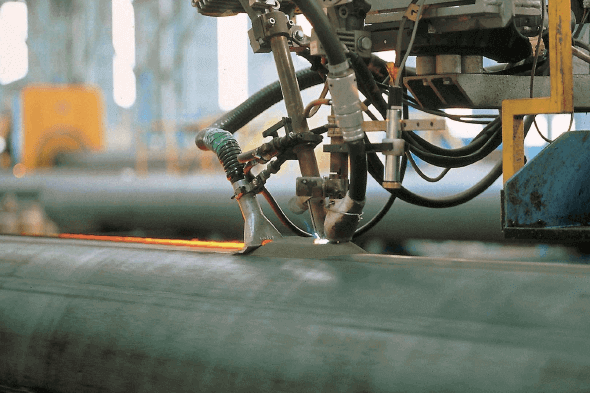 · Use the mode switch to select the desired output characteristics for the process being used–CC and CV;

· Versatile power source is capable to MMA, MIG/MAG and Carbon Arc Gouging;
· Precise output control results in a stable arc;
· Modular parallel to enhance reliability;
· User-friendly operation panel.
· Exceptional tracking control and self-steering in most applications leave the operator free for quality control, joint cleaning and flux handing;

· Welds butts, horizontal fillet and lap joints to the left or right side of the tractor frame for convenience;
· Close mechanical alignment between wire and joint maximizes weld quality with no fixturing costs;
· Using PWM control technology to ensure precise and stable traveling.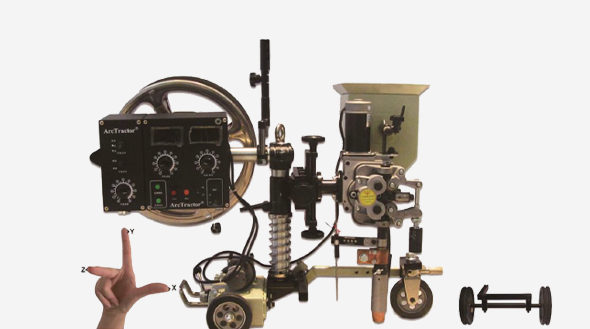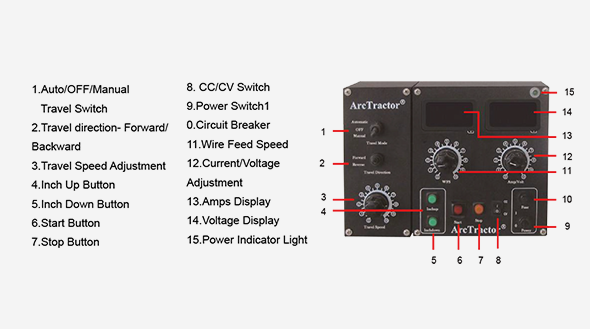 · With Arc Voltage Sensing Technology, heat input is reduced and deposition rate is increased by 30%. This technology also ensures stable welding arc over a wide range of parameters and precise output control;

· Scratch and direct start methods.
· The pre-selection of nominal values for welding current, arc voltage and speed in coordination with the SUBARC power source ensures a high degree of automation;
· The AH-1 welding head has an automatic ignition and automatic burn-back with withdraw for an optimized welding process;
· The welding head also has adjustment to angle forward or backwards by up to 45 degrees & side to side by up to 45 degrees;
· All welding heads are equipped with a laser pointer and a mechanical pointer for visual seam tracking. Via a cross support, the AH-1 can be manually positioned with an effective adjusting range of 100mm each;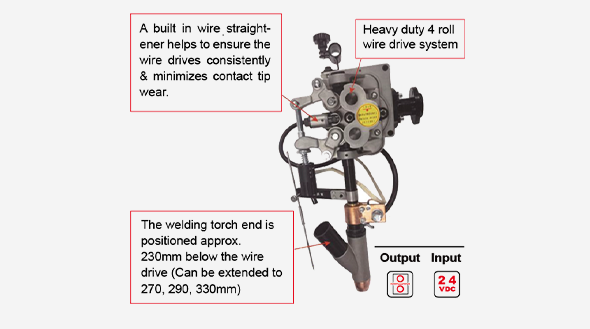 Product Name

SUBARC-1250XD

Machines Processes

Stick (SMAW)

MIG (GMAW)

Submerged Arc (SAW)

Carbon Arc Gouging (CAG)
Product Weights & Dimensions

| | |
| --- | --- |
| Dimensions(L*W*H) | 960x420x1400MM |
| Net Weight | 130KG |
Input Voltage

3PH ~ 400V ±15%

Output Range

CC Mode: 100-1250A

CVMode: 10-50V

Rated Output(40℃) 100%

1250A/50V

Polarity

DC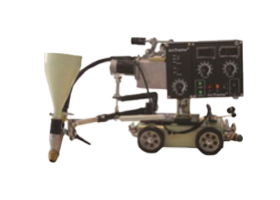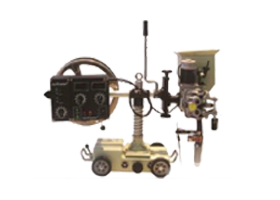 AT-3
AT-4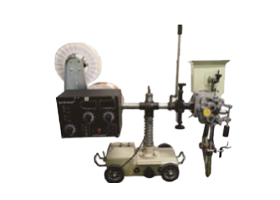 AT-5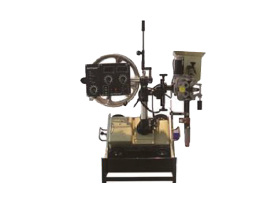 AT-6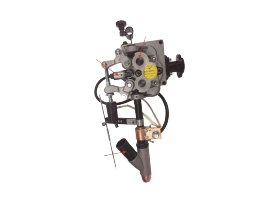 AH-1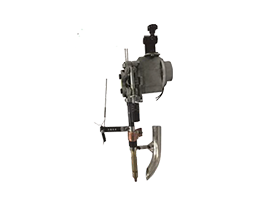 AH-2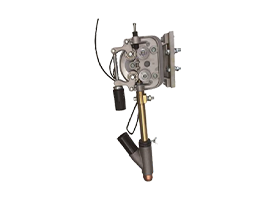 AH-1S