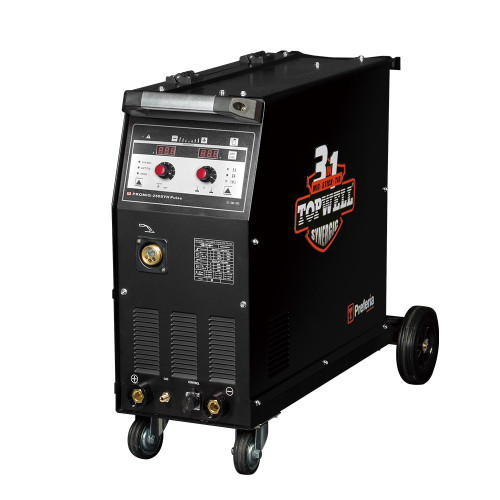 PROMIG-250SYN Pulse Synergy Pulse MIG Welder
Item specifics
Input Voltage

1PH ~ 230V ±15%
Rated Output(40℃) 60%

250A/26.5V
Features

Pulse MIG
Wire Feeder

4-Rollers
Description
Heavy Duty, Synergy, Pulse MIG

PROMIG-250SYN Pulse
Compact Heavy Duty Design - 250A @ 60% Duty cycle, suitable for workshop or light industrial
Multi-Process Capable - Welds Flux-cored, Stick, Lift-TIG, Pulse MIG, advanced MIG for M.S/S.S.
Pulse MIG Process - Welds 4XXX and 5XXX series aluminum for superior quality welding.
Synergic Control - Start welding with three simple steps.
Built-in featured waveform - Provides a smooth, stable arc and superior, repeatable welds.
Dynamic Control - controls the welding arc cone width from a softer arc to a harder arc.

True Pulse MIG For Aluminum


The Pulse MIG process works by forming one droplet of molten metal at the end of the electrode per pulse. Then, just the right amount of current is added to push that one droplet across the arc and into the puddle. The transfer of these droplets occurs through the arc, one droplet per pulse.

With the advanced Pulse MIG, you can easily get a cosmetically pleasing weld seam, with significantly lower and more controller heat input into the workpiece. It results in much lower distortion and less rework, very suitable for welding the thin Aluminum sheets.
Low Spatters For Mild Steel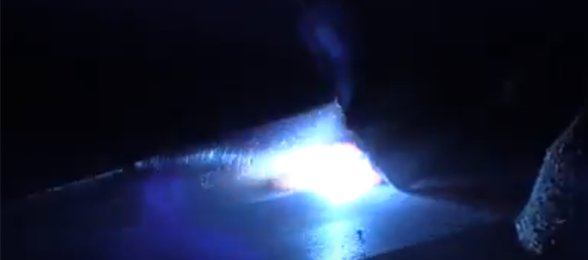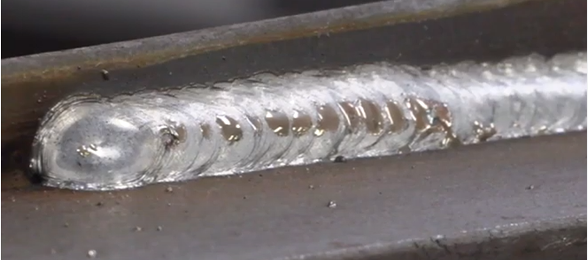 PROMIG-250SYN Pulse is not just an aluminum welding expert, it also has nice results on M.S/S.S welding. With the advanced welding curves from Mastert's Jobs-list (Short circuit transfer), there is low spatters while welding M.S and save your time for secondary work.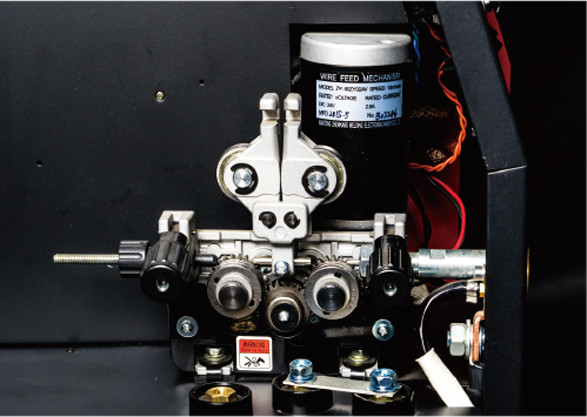 Four-Rollers drive system provides a steady and smooth wire feeding speed. It's a professional design and very important for welding aluminum.
True Synergy With Jobs-list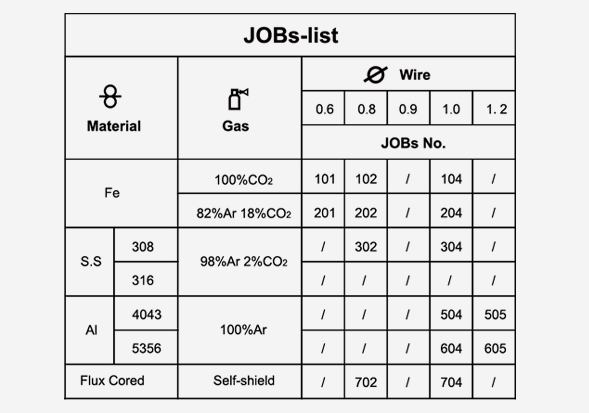 The Job-lists display is easily and intuitively controlled through its graphical user interface.We assembled the perfect welding curve in every Job-No. for highly efficient multi-process welding of carbon steels and stainless steel and aluminum alloys. Operation is easier than ever before.
3 Steps To Start Perfect Welding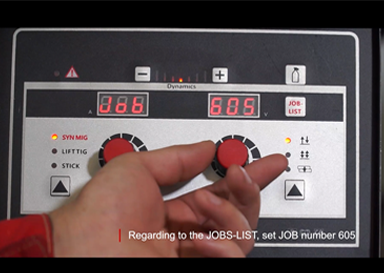 1. Regarding to the Job-List, set Job Number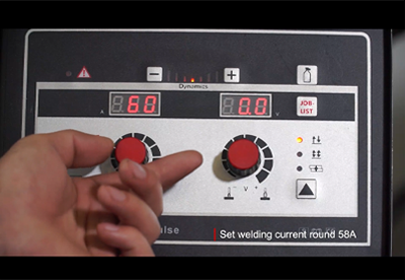 2. Regarding to the base metal thickness,
set welding current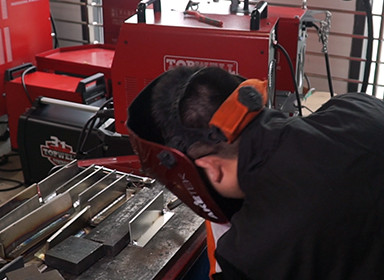 Product Name

Machines Processes

Stick (SMAW)

Flux-Cored (FCAW)

MIG (GMAW)

Pulsed MIG (GMAW-P)

Wire Feeder

4-Rollers
Product Weights & Dimensions

| | |
| --- | --- |
| Dimensions(L*W*H) | |
| Net Weight | 32kg |
Input Voltage

1PH ~ 230V ±15%/3PH ~ 400V ±15%

Input Power

Output Range

MIG: 10A/14.5V ~250A/26.5V

TIG: 5A/10.2V~250A/20V

MMA: 20A/20.8V~250A/30V

Rated Output(40℃) 100%

MIG: 250A/26.5V

TIG: 250A/20V

MMA: 250A/30V

Polarity

DC