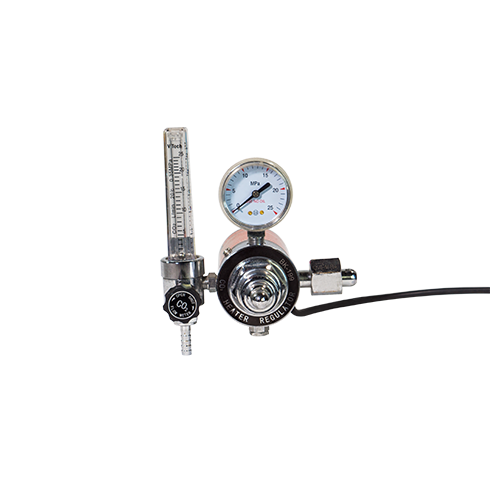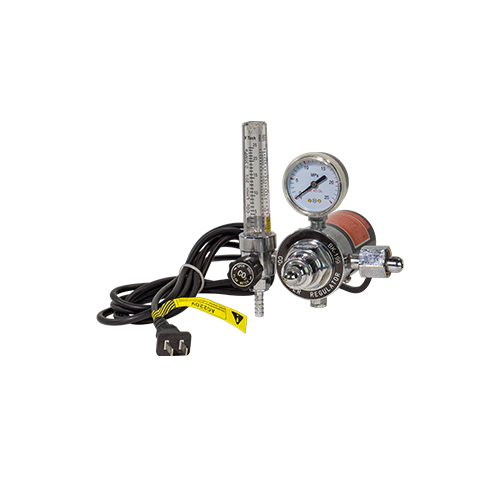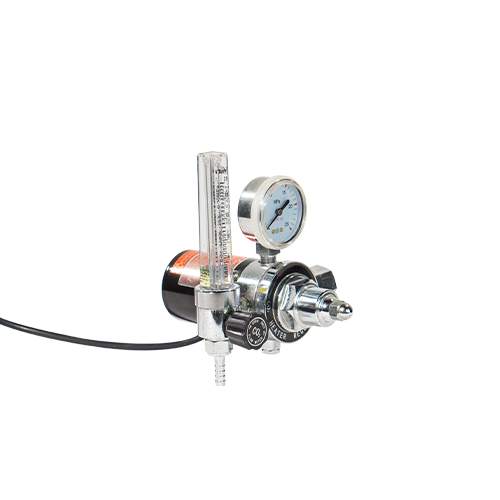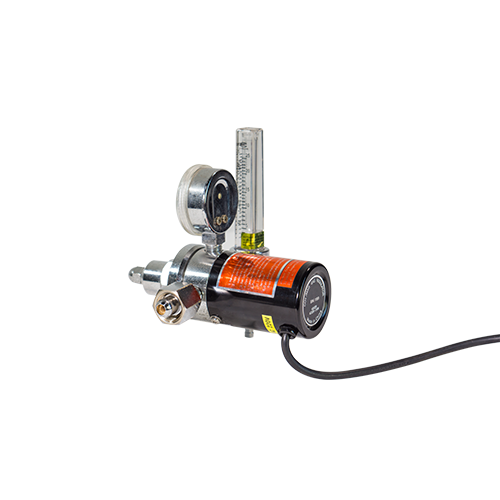 CO2 Regulator With Heater BK3101
Description
CO2 Regulator With Heater BK3101
Powerful heater - Avoid the CO2 gas to freeze the regulator and significantly reduce the water in the gas

Wide application - Has CGA - 580 Tank fitting so it will screw right into the Argon, Argon/CO2, and Helium Tanks, Idea choice for MIG/TIG welding, cutting ,chemical and electronics industry

Accurate Gas Flow Gague - The Square flow tube reads from 0-25L/min ,which is indicated by a ball which moves up and down in the flow tube. And has large pressure gauge which reads from 0–250Bar. Easy to Read, Accurate

High Quality and Sturdy - This flowmeter regulator is made of high quality copper, being sturdy and durable.

Safe Design - Accurate measurement of gas. Internal safety pressure relief design.
Multiple Fitting Available - customized for different fitting size.

Design - Combination of regulator and flow meter as one unit.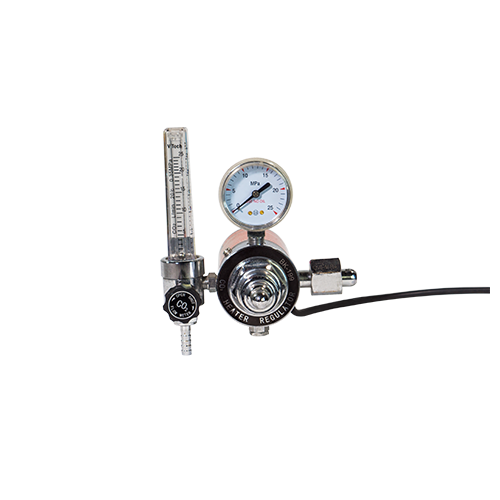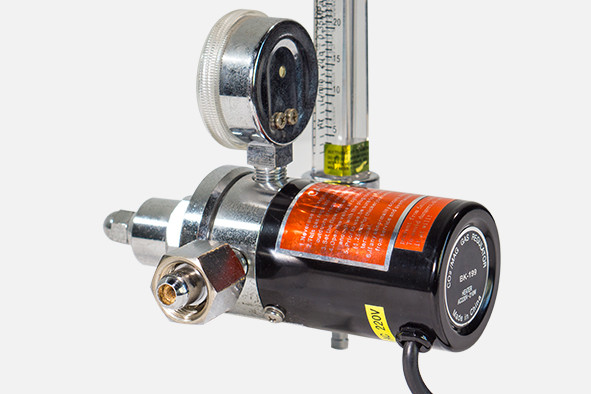 Full copper high-density macromolecule filter, filter the impurities in the gas more efficienity.

The powerful heater will avoid the CO2 gas to freeze the regulator and significantly reduce the water in the gas. AC36V/110V/220V available.